Case Studies
eCap Mobility Choose Technical Services
Thurs 9th September 2021 by Technical Services (UK) Ltd
Snapshot
Customer
eCap Mobility develops electrified prototypes, for the automotive industry and converts commercial vehicles, trucks, buses, and systems to battery and/or fuel cell vehicles.
Challenge
Provide a cooling solution for the conversion of two diesel-powered 12m buses to fully emission-free, hydrogen powered fuel cell buses
Solution
Low voltage brushless centrifugal pumps for the water glycol circuits. Low voltage brushless positive displacement gear pumps for the oil circuits. Reutilisation of the donor vehicles' existing heat exchangers.
When eCap Mobility got in touch with us to help provide them with an engine cooling solution for the electrification of a pioneering bus conversion project, we were thrilled to be able to help.
eCap Mobility is one of the most advanced electrical conversion and electrified prototyping specialists in Europe. Headquartered in Winsen (Luhe) on the outskirts of Hamburg in Germany, eCap Mobility develop a range of electrified concepts, small series and prototypes for the automotive and off-highway industries and convert existing vehicles and machines to electric and/or fuel cell drives.
As part of their extensive portfolio of electrified conversion solutions, eCap Mobility reached out to us to provide EV cooling technical expertise and component supply for their latest 12m bus conversion project.
The project, which was the conversion of two diesel-powered, 12m to fully emission-free buses that run on hydrogen fuel cells (FCEVs – Fuel Cell Electric Vehicles), was the result of eCap Mobility identifying that the public sector was a key polluter due to the number of diesel-powered buses on the roads.
By converting existing buses into fully emission-free vehicles, eCap Mobility's solution could be a game-changer for the public sector. Conversion of vehicles is less resource-intensive than manufacturing from new and service providers would not have to replace entire fleets in line with growing environmental legislation.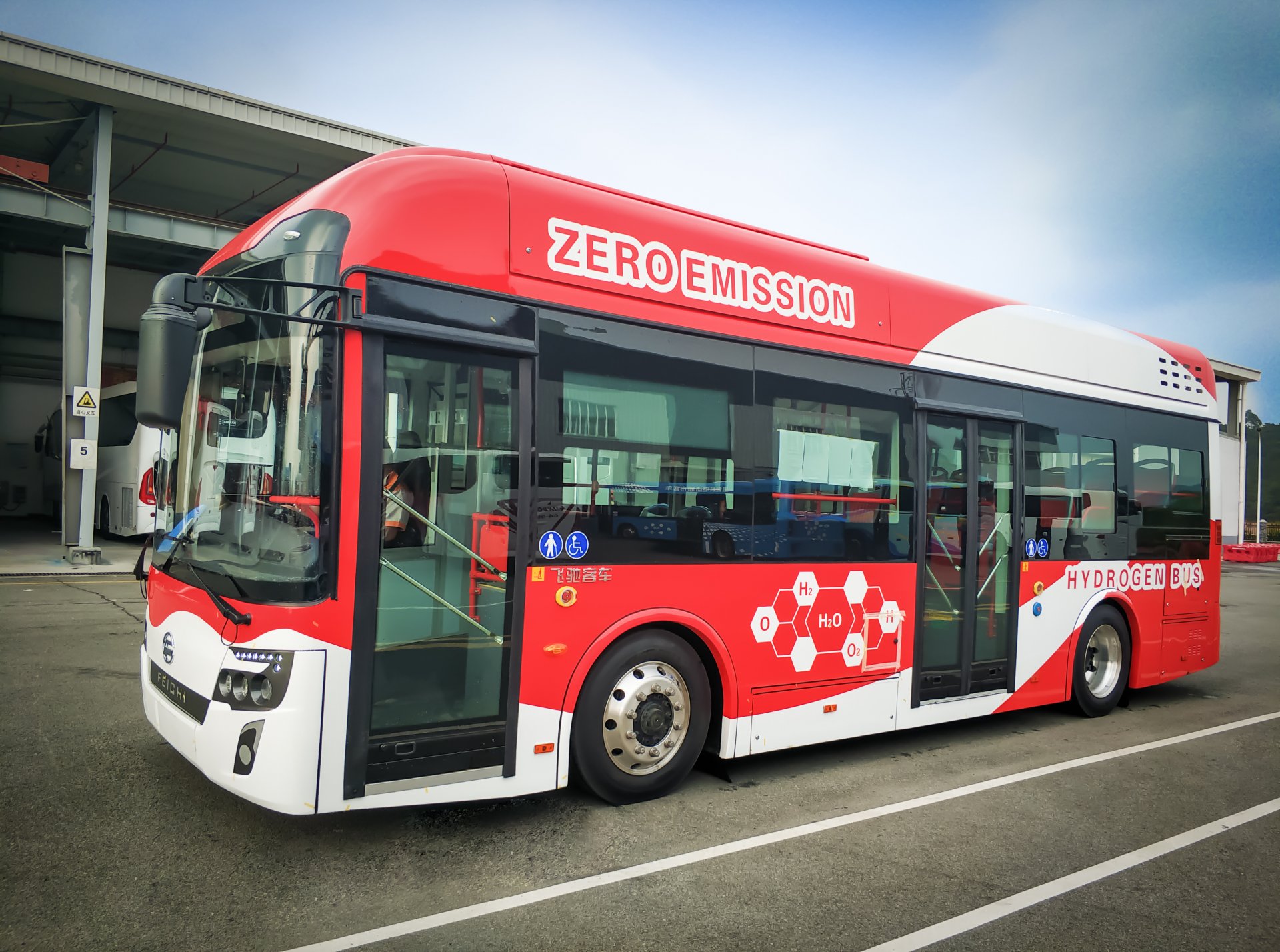 With the idea conceptualised on paper, it was now time to create the prototype which is when eCap Mobility approached us for our expertise in electrical engine cooling systems.
Talking about the project, Sam Harrison, Account Manager at Technical Services, said: "eCap Mobility came to us and knew that they needed brushless pumping solutions for oil and water circuits. They did not know which pumps they needed for their project but did know the performance characteristics they would need. With this in mind, we provided a comprehensive thermal management solution built around their specific cooling loop needs.
"The first cooling loop covered the traction motor and inverter. For this we recommended the EMP WP29 Electric Water Pump. This was set up to run below the maximum flow rate and maintain the required flow rate to the motor whilst protecting the inlet pressure to the inverter.
"The second system was a little trickier as the demand was from a number of components combined on an auxiliary cooling loop. Working closely together with the team at eCap Mobility, we discovered that the numbers for a 'worst-case' scenario would have resulted in over specifying relatively high flowrate requirements. However, when we considered the duty cycle and use case for each component within the auxiliary cooling loop, we knew the flowrate was easily achievable and packageable while remaining commercially competitive.
"The third, a water glycol cooling loop, required a huge demand for flow rate. After running a few internal testing scenarios, we recommended the EMP WP150 Electric Water Pump as this water pump really is in a league of its own.
"The final cooling loop was for the braking resistor. These generate notoriously high temperatures for relatively short periods of time when the battery is full, and the system cannot regen into the battery pack. Having worked on many EV and fuel cell buses, we looked at heat rejection solutions with a creative eye, to utilise all available cooling capacities within the system, and then 'dumping' the remaining heat to a designated oil cooler via a brushless gear pump. A side benefit of utilising gear pumps is having a somewhat linear relationship between pump speed and flow, which takes some of the guess work out of the system.
"With the thermal system and components solution mapped out, not only were we thrilled to have had the opportunity to work on such an exciting and important project, but we are also proud to have provided a thermal cooling solution that will support eCap Mobility to fulfil their ambitions.
"At Technical Services, we work in a very open way with all our customers, so we made sure that we offered them electrical components that were, not only, suitable for their system with the desired performance outputs, but also cost-effective against their proposals."
Speaking about the eCap Mobility project, Andrew McMahon, Head of Engineering at Technical Services, said: "I'm really proud of this project, it was a real team effort both internally and with eCap Mobility themselves.
"We pride ourselves on always going beyond the initial design and engineering pre-sales phase so that our customers have a thermal management solution that really helps push their projects and business forward.
"We also have a customer and technical support team available at all times and throughout the project and beyond. In this instance, CAN component implementation can be tricky, so our support teams are in place for the life of the components."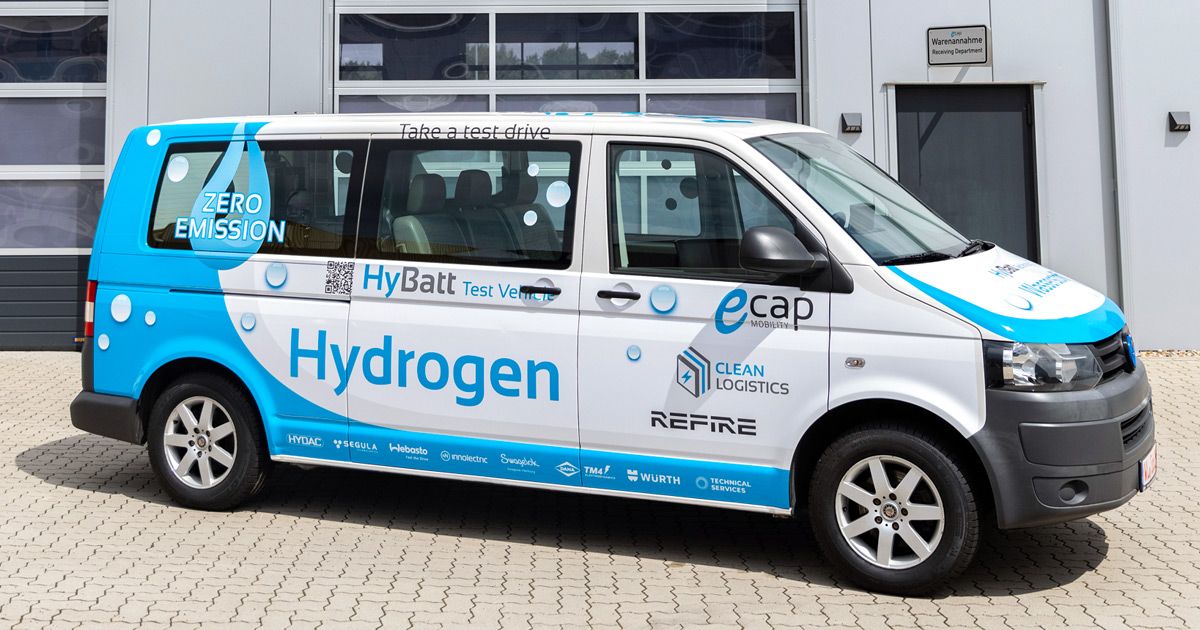 Who are Technical Services?
Technical Services is a leading development partner and supplier of vehicle thermal management solutions which also includes the design and manufacture of components and systems for electric (EV) and hybrid (HEV) vehicles. Founded by Gerry McMahon in 1986 from a small workshop, Technical Services has grown to become an internationally recognised thermal management and engine airflow specialist with an enviable reputation for quality, customer service and technical expertise. Technical Services also offers consultancy services, product R&D as well as a range of electrified thermal and oil management components and systems.
Related Components
For more information please get in touch.