EMP FiC-15HV High Voltage Electric Fan
EMP's popular 15″ electric fan has developed a high-voltage option. It has already shown great promise being integrated into several OEM cooling systems. These fans run on a voltage range of 450 – 850V and 1.5 – 3kw of power. Utilizing SmartFlow® technology, the new HV fans and components can be CAN controlled with variable speed and are diagnostics capable.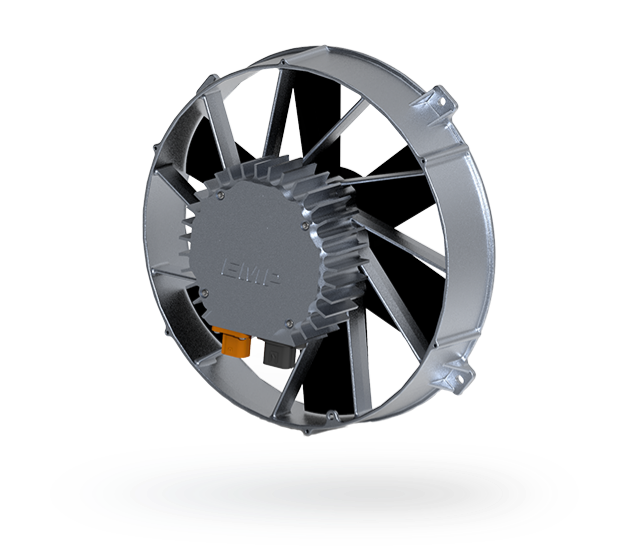 LEARN MORE
Enquire about the EMP FiC-15HV Electric Fan
If you would like to learn more about the capabilities of the EMP FiC-15HV High Voltage Electric Fan, then please fill in the contact form below and one of the team will get back to you to answer any questions you may have.